Registration
All accepted paper/short paper will be published in BigDataSecurity 2016 proceeding. High quality accepted papers are possible to be recommended to related special issues of prestigious international journals.
Each accepted paper REQUIRES at least one Full registration as an author, before the camera-ready manuscript can be included in the proceedings. Once you submit a paper, including full paper, short paper, and poster paper, that implies that at least one author will register and attend the conference, and present the paper on the conference.
Please submit the camera-ready version of your paper to Easychair as well. Please follow the instruction in EasyChair to upload the camera-ready paper, incluidng source file and PDF file, and the Copyright form before Feb. 15th, 2016. (STRICT DEADLINE). If you register before 02/15/2016 but didn't submit camera-ready paper before 02/15/2016, you still need to pay $200 late fee. The purpose for this rule is to make sure the conference proceeding can be finished on time.
There is NO student rate for the author who is responsible for registration for his/her published paper. If you have more than one accepted paper, you have to register for each one individually. There is no discount if you have two or more papers accepted. It is encouraged to have your co-authors to register and attend the conferences as attendees. However, one registration fee only covers one person. One registration can attend all conferences, workshops, and summit.
Registration Rate:
For regular paper: each extra page in excess of 6 costs $150.00, and the max length of regular paper is 12.
For short paper: each extra page in excess of 4 costs $150.00, and the max length of short paper is 5.
For poster paper: each extra page in excess of 1 costs $150.00, and the max length of poster paper is 3.
Any registration later than 02/15/2016 will be charged extra $200 as the late fee.
Registration steps:
1. Please fill out the Registration Form below and send it by email to us.
2. Based on the payment method you select, make the registration payment to us.
3. Wait to receive the confirm letter of your registration payment.
Registration Form Download (PDF) Registration Form Download (DOC)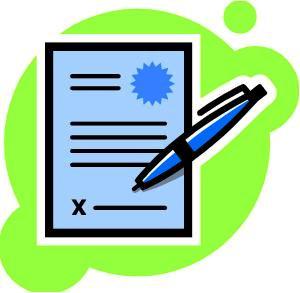 We provide several registration options, including direct deposit, wire transfer, Paypal, and Chinese transfer.
---
Information about Direct Deposit for US Registrants
For the registrants who are in USA with a USA checking account, we recommend you the direct deposit payment method.
This method can save the transaction fee. For example, you only need pay $895.00 as an author.
Registrants need to go to our online registration website and finish the registration firstly. When you reach the checkout page, you do not need to pay via Paypal.
You can go to local Bank of America branch and deposit to this account with cash or any check.

Bank: Bank of America
Account number: 4830 4942 0501
Account Name: DBA Meikang Qiu (business account)
Address: 206 Main St, White Plains, NY 10601
Routing: 021000322

---
Information about Wire Payment for International Registrants
Wire transfer is the most direct and easiest way to pay the registration fee. We recommend you pay the registration fee via this method.
Difference bank may charge various transfer fee. Please check the wire transfer fee of your own bank account, and add the extra transfer fee into your original registration fee.
Furthermore, please be noted that an extra $15.00 will be charged to the receiver side, thus please add $15.00 to your wire transfer to guarantee we will receive the exact value of your registration fee.
For example, Bob registered as an author via ABC Bank. The wire transfer fee from ABC Bank to our account is 2%.
As a result, he should pay a wire transfer with the amount of $928.57, because 928.57 * 98% - 15.00 = 895.
Bank: Bank of America
Account number: 4830 4942 0501
Account Name: DBA Meikang Qiu (business account)
Address: 206 Main St, White Plains, NY 10601
Wire Transfer: (routing) BofAUS6S

---
Information about PayPal Payment for International Registrants
As an eBay Company, PayPal provides the most popular online payment system. PayPal may charge extra transaction fee. There is no need to have a PayPal account to transfer the registration fee. You can just send the registration fee to ieeebigdata16@yahoo.com via PayPal, and you can finish the transfer easily. Here are the details about the fees for PayPal accounts.
It's free within the U.S. to send money to family and friends when you use only your PayPal balance or bank account, or a combination of their PayPal balance and bank account.
There is a fee to send money as a personal payment using a debit card or credit card. The fee in the U.S. is 2.9% plus $0.30 USD of the amount you send.
There is a fee when you send a payment in another country outside the U.S. Please note that exchange rate fees also apply if there is a currency conversion. PayPal charges 0.5% to 2% fee when fully funded with bank account or PayPal balance, or 3.4% to 3.9% if paying with a credit or debit card.
Please be noted that all the transaction fees are collected by PayPal, NOT US.
---
Information about Chinese Transfer Payment for Chinese Registrants
For the registrants who are in China with a Chinese debit or credit card, we offer this special method for your payment to speed up the registration process.
Registrants need to download the registration form, fill it out, and sent it to us. Then you can directly make a fund transfer to following account.
工商银行
帐户名: 潘文轩
账号: 6212260200006631341
Before remitting, PLEASE email your information to us (contact us). The information includes your name, making this payment for whom, which conference, paper ID, and paper title. Please be noted that if lacking these information, we cannot provide the correct receipt quickly. Registration Rate:

---
Cancellations and Substitutions
Cancellations and substitutions are allowed. However, full registration fees will be charged unless a cancellation notice is sent in writing, and received or faxed on or before Feb. 01st, 2016 to the registration chair. All the registrations for published papers in the Proceedings cannot be cancelled.
A $200 handling fee will be applied to all cancelled registrations before Feb. 15th. Fees cannot be refunded for registrations cancelled after the deadline (02/15/2016). No-shows will be billed.