Curator's Corner
Bibliography:
Alexander, Michael and Riddy, Felicity. St. Martin's Anthology of English Literature: Volume I - The Middle Ages. New York: St. Martin's Press, 1989.
Abrams, M. H. The Norton Anthology of English Literature. New York: W. W. Norton & Company, Inc., 1993.
Bloom, Harold. Modern Critical Interpretations: Geoffrey Chaucer's The General Prologue to the Canterbury Tales. New York: Chelsea House, 1988.
Hieatt, Constance B. Beowulf and Other Old English Poems. Indianapolis: The Odyssey Press, Inc., 1967.
Jones, Judy and Wilson, William. An Incomplete Education. New York: Ballantine Books, 1987.
Lamb, Sidney. Complete Study Edition: King Lear. Lincoln: C. K. Hillegass, 1969.
Savage, Anne. The Anglo-Saxon Chronicles. Great Britain: Dorset Press, 1983.
Tatlock, J. S. P. The Mind and Art of Chaucer. New York: Gordian Press, Inc., 1966.
---
Images gathered on the internet: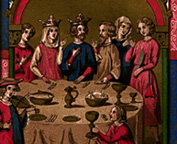 Banquet image. University of Rochester. "The Camelot Project."1996. Online. Internet. 6 Nov 1996. Available HTTP://rodent.lib.rochester.edu/camelot/cphome.htm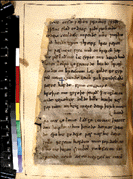 Beowulf manuscript image. University of Kentucky. "The Electronic Beowulf Project."1996. Online. Internet. 5 Dec 1996. Available HTTP://www.uky.edu/~kiernan/BL/kportico.html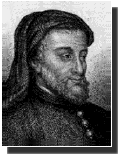 Chaucer image. 1996. Online. Internet. 5 Dec 1996. Available HTTP://www.alchemyweb.com/~alchemy/englit/medlit/chaucer.htm Gawain image. 1996. Online. Internet. 10 Dec 1996. Available HTTP://calvin.stemnet.nf.ca/~djohnsto/arthur/gawain03.gif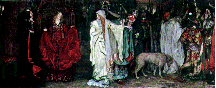 King Lear image. Rusche, Harry. "Shakespeare Illustrated."1996. Online. Internet. 5 Dec 1996. Available HTTP://www.emory.edu/ENGLISH/classes/Shakespeare_Illustrated/Shakespeare.html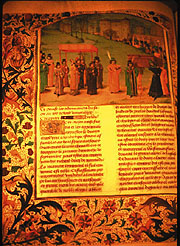 Manuscript image. Washington State University Department of English. "The WSU Chaucer Page." 1996. Online. Internet. 12 Dec 1996. Available HTTP://www.wsu.edu:8080/~hanly/chaucer/chaucer.html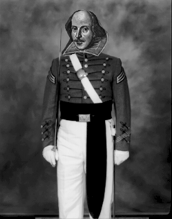 Shakespeare image. "VMI's Shakespeare and Renaissance Home Page." 1996. Online. Internet. 10 Dec 1996. Available HTTP://www.vmi.edu/%7Eenglish/leland.html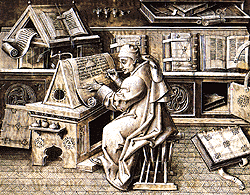 Scribe image. Georgetown University. "Manuscripts, Paleography, Codicology." 1996. Online. Internet. 11 Dec 1996. Available HTTP://www.georgetown.edu/labyrinth/subjects/mss/mss.html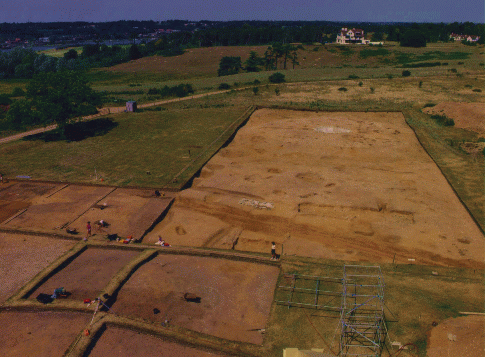 Sutton Hoo archeaology site image. Hummler, Madeleine. "Sutton Hoo." 1996. Online. Internet. 11 Dec 1996. Available HTTP://intarch.york.ac.uk/news/newpap/shoo.html