Home~Margery Kempe Paper ~ Works Cited ~ Museum Paper ~ Museum Plaque ~ Links
Links to Margery Kempe Sites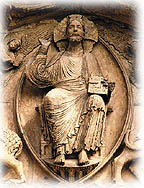 Also useful for the study of Margery Kempe:
Atkinson, Clarissa W. Mystic and Pilgram: The Book and the World of Margery Kempe. Ithaca:Cornell University Press, 1983.
Dickman, Susan. "Margery Kempe and the Continental Tradition of the Pious Woman" in The Medieval Mystic Tradition in England. Marion Glasscoe, ed. Cambridge: D.S. Brewer, 1992.