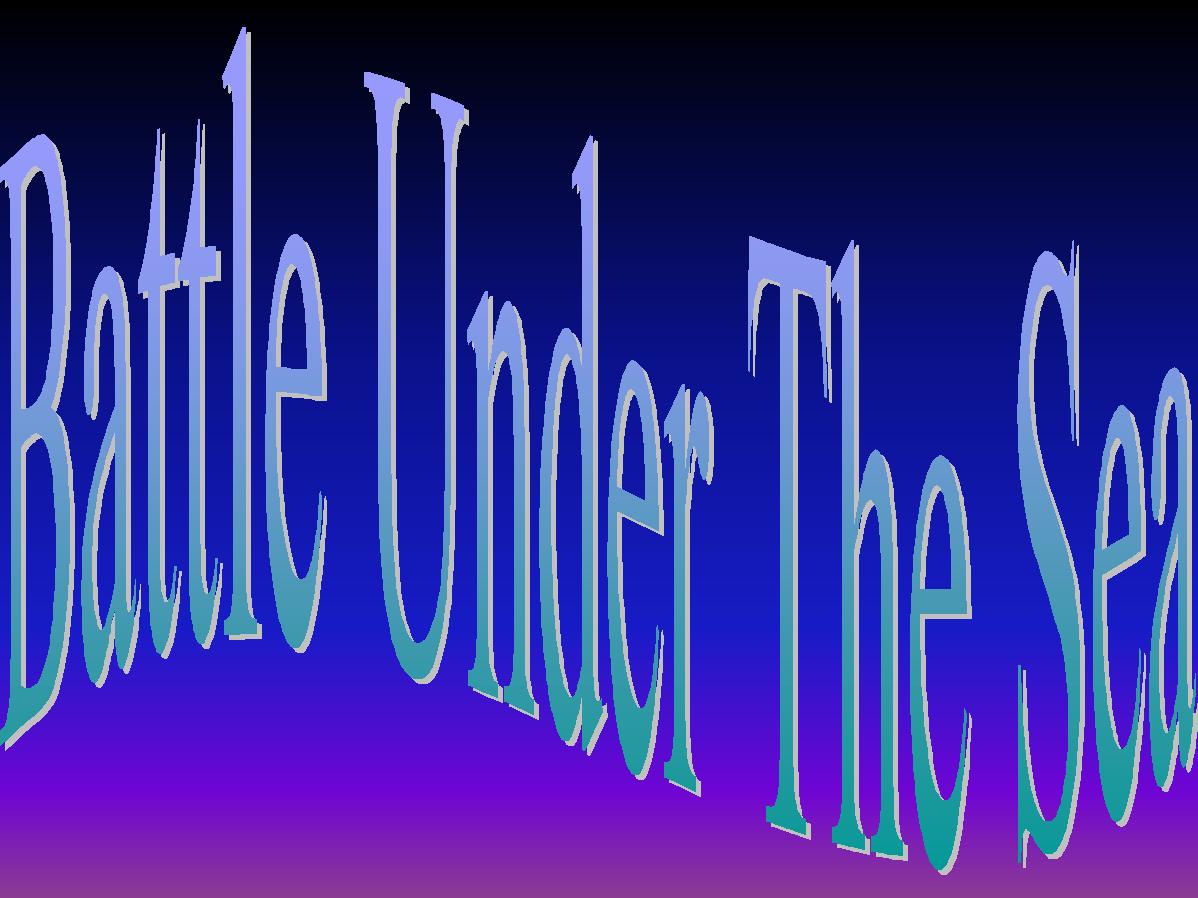 ---
Our adventure begins with Beowulf diving under the water to find Grendel's mother and kill her. By doing so he will finally liberate the Scylding people from constant oppression and destruction.
Beowulf dresses himself in armor and accepts an ancient and trusty sword named Hrunting from Unferth. Then he jumps into the swirling pool. It is a long journey to the bottom of the mere: "Then was it a part of a day before he might see the bottom's floor" (Norton, 46). When Beowulf enters the water, something strange happens: "many monsters attacked him in the water, many a sea-beast tore at his mail-shirt with war-tusks, strange creatures afflicted him" (Norton, 46).
Beowulf finds himself in a hostile hall where he is able to see the monster woman. The battle begins.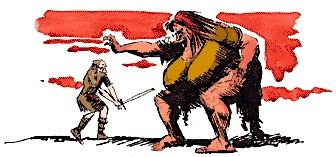 The advantage passes from Beowulf to Grendel's mother and back. However, Unferth's sword fails him; it is not strong and big enough to hurt the monster. They continue to fight in hand-to-hand combat. She longs for revenge for her only son. Beowulf, on the other hand, wants to protect his people from the deadly monster: "Then the son of Ecgtheow would have fared amiss under the wide ground, the champion of the Geats, if the battle-shirt had not brought help, the hard war net – and holy God brought about victory in war; the wise Lord, Ruler of the Heavens, decided it with right, easily, when Beowulf had stood up again" (Norton, 47).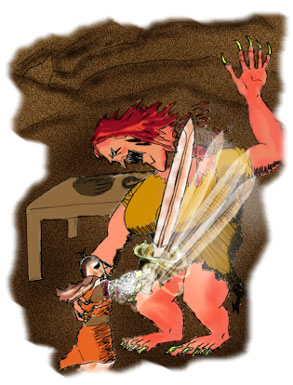 The climax of the fight happens when Beowulf "saw among the armor a victory-blessed blade, an old sword made by the giants, strong of its edges, glory of warriors" (Norton, 47). Almost too heavy for him to hold, he swings the sword at Grendel's mother and stabbed her: "Desperate of life, he stuck angrily so that it bit her hard on the neck, broke the bone-ring. The blade went through all the doomed body. She fell to the floor, the sword was sweating, the man rejoiced in his work" (Norton, 47). As a sign of his glory, the hall was suddenly filled with light, like the "candle of heaven" lighting the sky.


TO SEE THE CONCLUSION OF OUR EPISODE CLICK ON THE IMAGE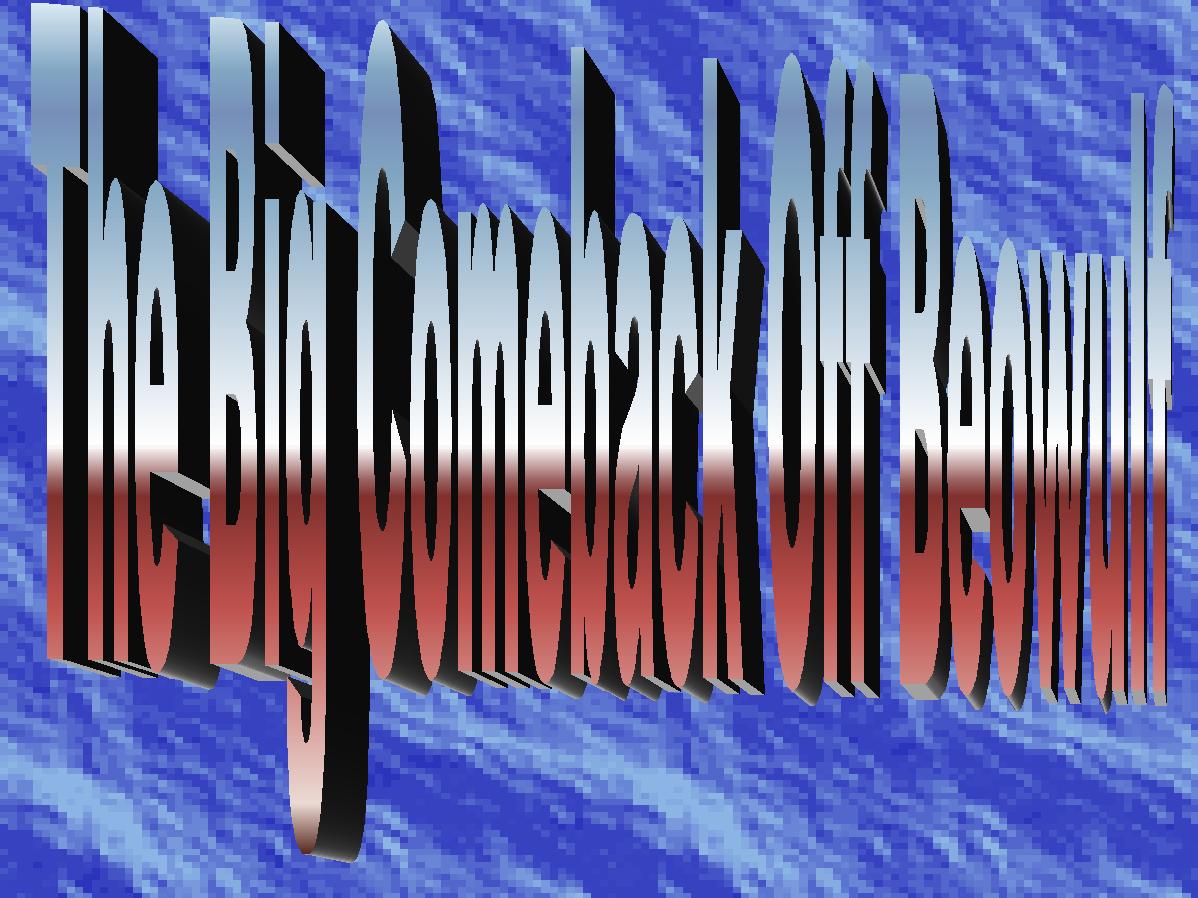 To Go Back to the First Page