Distance Learning On The World Wide Web

Dr. David Sachs
Assistant Dean, Pace University
White Plains, NY, US
dsachs@pace.edu
Henry (Pete) Stair
President, Mycroft Information LLC
New Canaan, CT, US
stair@mycroft.com









Distance Learning On The World Wide Web

How to define distance learning?
--- Various models of distance learning


Does anybody know what time it is?
--- Synchronous or asynchronous distance learning?


What technologies are to be used?
--- Hardware, software, and bandwidth considerations


Distance learning at work
--- A guided tour of some outstanding examples









How To Define Distance Learning?

Education that takes place when teachers and students
are separated by physical distance

Technology (voice, video, data, print, the Internet, the Web)
is used to bridge the physical distance


Technology should remain transparent "behind the scenes",
enabling students to quickly and easily access course materials, research materials, other students, and their instructor

Distance learning might be used for all or part of a course









Does Anybody Know What Time It Is?

To be synchronous or asynchronous, that is the question


Advantages and disadvantages of synchronous distance education


Advantages and disadvantages of asynchronous distance education


Factors to consider: physical location of students and faculty, availability of students and faculty at the same time, access to technology for students and faculty, etc.









What Technologies Are To Be Used?

What kind of technology (connectivity, processing power, multimedia capabilities, bandwidth) is available to your students?

What kind of technology and support (connectivity, servers, bandwidth, personnel) is available to your instructors?

How leading edge/bleeding edge do you want/need to be?
(RealAudio, RealVideo, au files, mpeg files, ISDN, etc.)









Distance Learning At Work -- Pace University



Pace University's NACTEL Web Site










Distance Learning At Work -- Asymetrix


Skill Training Examples from Asymetrix
--- Asymetrix


Volcano Hazards Program - USGS
--- Volcano Hazards


Asymetrix Solutions










Distance Learning At Work - Eloquent



Customer Examples
Learning in the Digital Age - Elliott Masie

The Next Big Thing in Online Training - Brandon Hall










Distance Learning At Work -- PlaceWare


PlaceWare is the leading provider of Web conferencing solutions, enabling companies to reach their customers, prospects, partners and employees, anytime, anyplace with live, interactive Web presentations.


PlaceWare Past Events










Distance Learning At Work -- HorizonLive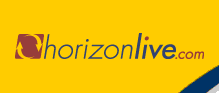 HorizonLive is a breakthrough in simplicity for delivering live presentations and training over the Internet.

HorizonLive Product Information

HorizonLive Distance Learning Demo
WNET Web in the Classroom
Becoming an Online Instructor












Distance Learning At Work -- Lotus LearningSpace














Distance Learning Resources













Distance Learning Additional Resources (2)












Course Development Tools & Environments












Conclusions

Lots of different models to choose from

Lots of different technologies to select

Lots of questions to be asked

Lots of available online resources

Lots of work to be done

Lots and lots of opportunities!









Questions?

Electronic copies of this presentation are available at:
http://world.std.com/~stair/distance
http://csis.pace.edu/~dsachs/distance
http://events.internet.com/chicago2000/presentations.html
Thank You!