Mission Accomplished!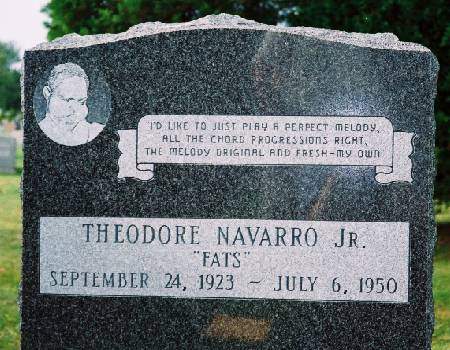 Thanks to the contributions and support of many, many people, daughter Linda Navarro and this Web page are glad to report that Fats' gravesite is no longer unmarked.
The Headstone Dedication Ceremony took place before about fifty people on September 24, 2002 at Rosehill Cemetery (Section 28, Plot 411) in Linden, NJ. Mayor John Gregorio proclaimed the day as "Fats Navarro Day" in Linden, and the Jazz Alliance International sponsored a reception following the dedication at Amici's Restaurant in Linden. The day concluded with an evening Fats Navarro Tribute concert before a full house at the Jazz Standard in Manhattan.
For a full report on this wonderful day: